Beautiful Pembrokeshire Workshop Review
Posted on 12th September, 2019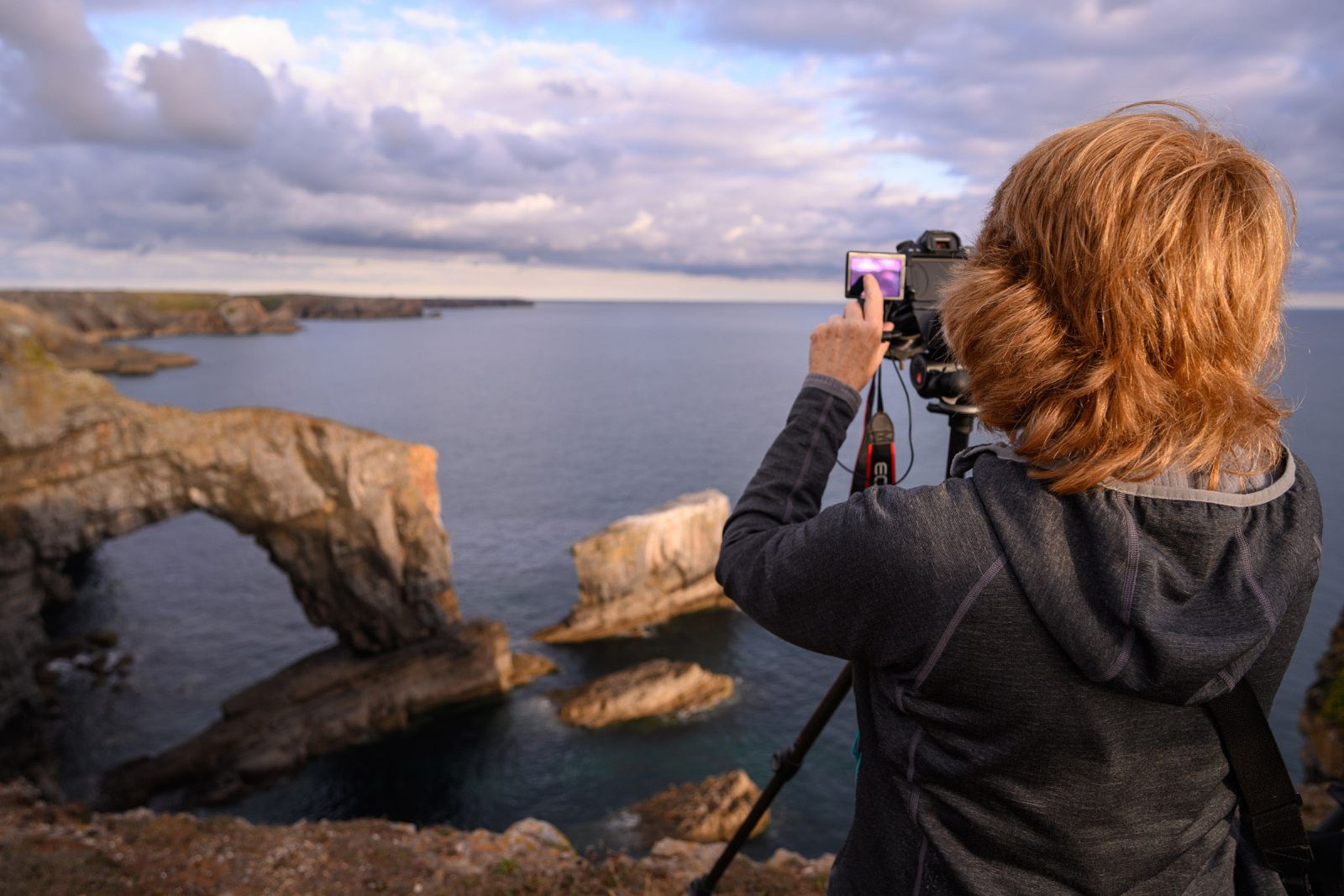 Every year we add new locations - both in the UK and overseas - to our growing list of workshops. Pembrokeshire is the UK's only designated coastal National Park, and National Geographic list the coastline among the World's best destinations. Therefore, Dawn 2 Dusk Photography were overdue a visit…
Earlier this week we hosted our first 'Beautiful Pembrokeshire' 3-day workshop, staying at the very lovely 4-Star Wolfscastle Country Hotel near Haverfordwest. We welcomed a new tutor into the Dawn 2 Dusk Photography team – Drew Buckley. Drew is well known for his landscape, wildlife, astro and time-lapse photography, and having lived in Pembrokeshire for most of his life, few people have a better understanding of the area, light and viewpoints.
A Warm Welcome
We had lots of familiar faces on this workshop – a really good group who gave Drew a warm welcome. After a location brief and Sunday lunch, we visited the stunning Green Bridge of Wales and Elegug Stacks – imposing and dramatic coastal features. The sky was brooding and everyone returned with great shots. With heavy rain forecast Monday morning, we were treated to an extra couple of hours in bed before heading out late morning to Porthgain. The blustery conditions and spray made life challenging, but didn't prevent the group from taking good shots. After a cuppa and cake, we visited Strumble Head, shooting across Carreg Onnen bay toward the iconic lighthouse. Again, the wind made life somewhat interesting, but the light was fantastic. Feeling slightly windswept, we headed back to the hotel for dinner and a well-deserved pint… or two!
What a difference a day can make. The following morning the wind had calmed and we climbed up Carn Llidi to shoot the far reaching vista toward Ramsey Island and the surrounding coast. The heather was flowering and the light soft and wonderful. A great start to the day. After breakfast we visited Solva and had a hearty pub lunch sat outside in glorious sunshine. Afterwards we visited the Marloes Peninsula. Frustratingly, cloud rolled in and we lost the light prematurely. However, just before sunset, a little gap in the cloud provided few brief moments of colour – a nice way to cap a busy and fruitful couple of days photographers.
Thank you Drew for creating a thoroughly enjoyable itinerary and sharing his intimate knowledge of this simply stunning stretch of coastline. If you haven't visited and photographed Pembrokeshire before, its about time you did. And you might be interested to know that we will be returning again next September. Drew will be leading for us once again and we can't wait to return. More details, visit: Beautiful Pembrokeshire