Capture to Print Workshop Review
Posted on 1st October, 2020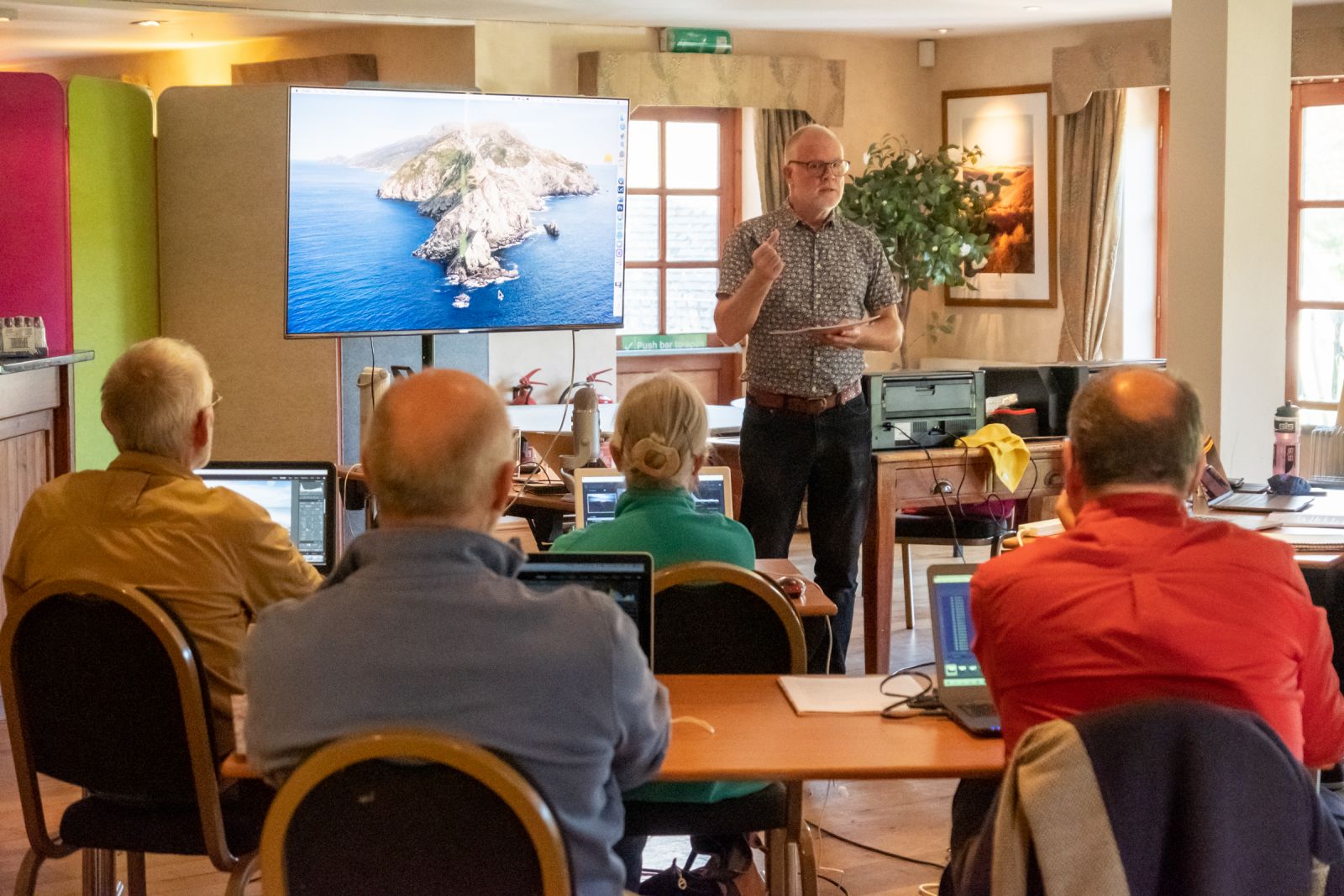 We're always trying to add new workshops to our agenda. Usually, these take the form of new destinations and over the last 18 months or so we've added Venice, the Faroe Islands, Pembrokeshire and the Cairngorms to our list. However, September saw us introduce an entirely new type of course: the Capture to Print workshop, in which we take participants through the full image-making process, from initial exposure to producing a high quality print.
To be fair, this was something we first talked about a few years ago, but it wasn't until we met Adobe Certified Expert Adrian Beasley, that we had the confidence to organise such an event. Adrian is renowned in the photographic world, not just for being an excellent photographer, but also for his encyclopaedic knowledge of image processing and printing. It turns out that he's also a superb communicator and presenter.
Our first Capture to Print workshops were due to take place in Devon in April, but were cancelled due to the Covid-19 pandemic. For a while, it looked as if the September workshops in Exmoor might suffer the same fate. Fortunately, however, as our workshops fall under the umbrella of training, we were exempt from the restrictions and were able to go ahead - though we made sure that we put strict social distancing measures in place. We were based in Exford, in the Exmoor White Horse Inn, a sixteenth century inn full of character and old-world charm and with a well-deserved reputation for excellent food.
Day one of each workshop was spent in the field, under the guidance of Ross, Adrian and Mark. Exmoor, with its combination of rolling countryside, waterfalls, and dramatic coastline, was a perfect place to shoot, with participants able to explore a variety of different styles, from classic colour landscapes to arty minimalist black and white compositions. After a dawn shoot, day two was dedicated to processing the images and getting to grips with the dark art of printing.
The dark art of printing
With his relaxed but informative style, Adrian was able to help everyone understand the complexities of colour management, global and local adjustments in Lightroom, and how to prepare an image for print, using soft proofing to obtain a screen to paper match. Time was also dedicated to paper selection, with a wide variety of papers on display for people to inspect and choice from. The final part of the day was dedicated to producing prints, with every participant taking home three A3 prints of images captured on the workshop.
I think it's fair to say that everyone on the workshop learnt a huge amount (not least, Ross and Mark!) and they were delighted with the prints that they took home with them. Some were so enthused that they had even ordered new printers before the workshop had ended!
We'll be looking to run more Capture to Print workshops in the future, in various parts of the country, so keep an eye on the website and if you haven't already done so, sign up for our newsletter, so that you'll be among the first to hear when they are announced.