LEE100 holder - Hands-on Review
Posted on 19th April, 2019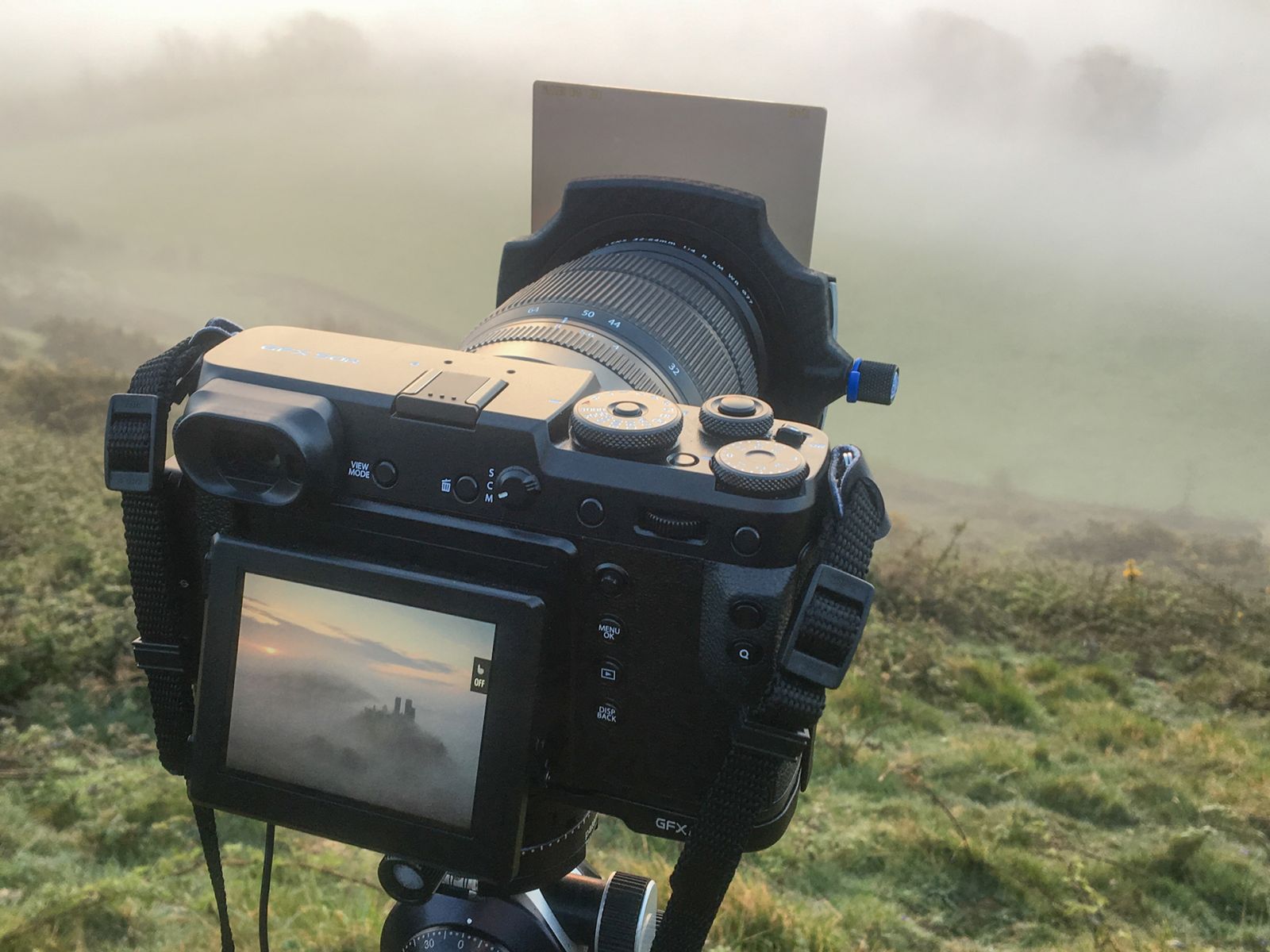 In the lead-up to The Photography Show in March, Lee released a number of 'teaser' ads which were clearly hinting at a newly-designed filter holder. Rumours proliferated about the new features it might boast: perhaps it would be of a metal construction; maybe the polariser would attach to it magnetically; perhaps it would completely revolutionise photography.
Here at Dawn 2 Dusk we've been working with the new holder for a couple of months now and the reality is that it's not revolutionary. Being realistic, this was never going to be the case. There is, after all, only so much you can do to change something as simple as a filter holder, especially one which is a tried and tested design which has worked perfectly well for around 25 years. That said, it is certainly an excellent evolution of the original filter holder and has been improved in a number of subtle ways which, when added together, make for a noticeably better product.
The new holder is manufactured from injection-moulded composite materials and is 16% lighter than its predecessor, while clearly being sturdy and durable. One of the drawbacks of the previous holder was that changing the number of filter slots was something of a faff and there was (speaking from experience) a very good chance you'd put it together wrong. Doing this out in the field was just asking for trouble. The new holder solves this issue by having pre-assembled blocks with one, two or three slots which are quick and easy to swap over.
The holder clips onto the adaptor ring in the same manner as the old one; it's a simple process which can be done with one hand. However, you now have the option of locking the holder in place, by rotating the blue collar next to the spring release. This means that once locked, you can't accidentally knock the holder off your lens - something I've seen happen on a couple of occasions - and if you've angled a grad, it will stay in position while you add other filters.
New Polarising filter
Perhaps the best feature is the new polariser and how it attaches to the holder. Yes, it still goes on the front and doesn't slot into the back and no, it isn't magnetic. But you don't want a polariser which fits behind your other filters, as this has to be rotated by a small wheel, which is just one more thing which can go wrong. And you don't want a magnetic one, either. Magnetic strength can be affected by temperature and can weaken over time. Lee filter systems are designed to be durable enough to use in all sorts of conditions and to be long-lasting - hence the design of the polariser.
As it is, it simply clips into place on the front of the holder. It's easy to attach and remove, though it's unlikely you'd be able to remove it by accident. (An adaptor ring is available if you want to use your old polariser with the new holder). The new polariser also has a notched edge, which makes it much easier to grip and turn than other slim polarisers. For those who are interested in the techy side of things, it's made from high-transmission glass, so it absorbs less light than traditional polarisers and it also has the same subtle warming characteristics as the Lee Landscape Polariser - something which works well with landscapes.
Verdict
So the big question is: should you rush out and buy one? Well, this is a difficult question and almost inevitably, the answer is: it depends. If you frequently change the number of slots on your holder, then yes, definitely. If you find attaching and removing the old polariser is a struggle, then yes. If you're worried about knocking your filter holder off the adaptor ring (or if this is something you've done more than once in the past) then again, you should consider the new holder. But if your old holder is in good condition and you're not having any of these problems, then it probably makes sense to carry on with it - for the time being at least.