Nikon Z7 - hands-on review
Posted on 11th December, 2018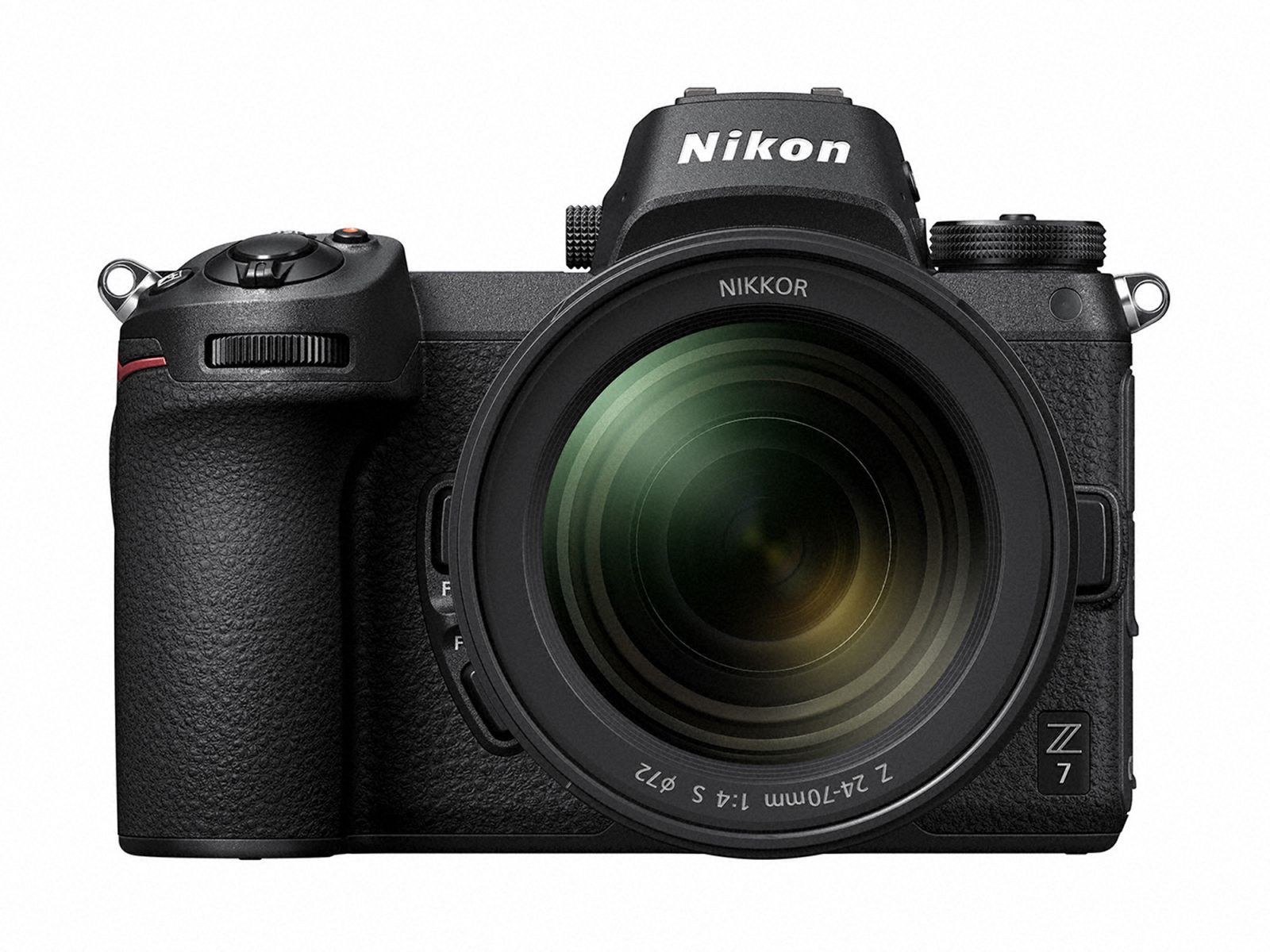 The path to mirrorless is an inevitable one and Nikon recently made their first serious foray into this growing market with the launch of the Z6 and Z7. Here we take a brief look at the Z7 and give you our initial thoughts…
Specification
Lets begin with the techy stuff. The Z7 shares the large 45.7MP (effective) resolution of the Nikon D850 – arguably the best DSLR currently available. It has a backside-illuminated (BSI) sensor design to aid light capture, no anti-aliasing filter and the sensor contains 493 phase-detect AF pixels to help focusing. The camera has a 3.2-inch tilt-angle 2.1million dot touchscreen, a burst rate of 9fps, 4K UHD video capture, a 5-axis in-camera Vibration Reduction system and Bluetooth and Wi-Fi connectivity. The Z7 boasts an impressive 3.6-million dot EVF with 0.8x magnification, which can display comprehensive shooting information. The camera weighs a modest 675g and its streamlined body is packed with technology. As you'd expect from a Nikon, the Z7 boasts stunning dynamic range and a wide and versatile ISO range.
At 55mm, the new Nikon Z-mount has the largest diameter of any full-frame system. Its 16mm flange distance (from lens to sensor) provides extra freedom for optical design and innovation. A set of 11 electronic contacts allows rapid data transfer and fast, silent autofocusing. To complement the launch of the Z6 and Z7, Nikon have released three native Z-mount lenses – a 24-70mm f/4S, 35mm f/1.8S and 50mm f/1.8S. Nikon have published a roadmap of upcoming 'S' lenses and by the end of 2020 hope to have twelve lenses in their new line-up. But don't worry Nikon users – the faithful F-Mount hasn't been abandoned and existing Nikon optics can be attached via the FTZ mount adapter.
Visit the Nikon website for a full rundown of all the camera's features, but it is fair to say that this is one of the most advanced stills cameras available. It is well suited to almost any type of photography, but is bound to have widespread appeal to landscape photographers. There is one sticking point, though – it only has one card slot. The Z7 is designed with a single memory card slot that accepts XQD media only. XQD media is a superfast, robust and reliable format, but cards are pricy and most photographers would like the insurance of having two card slots in order to back-up images as you go along. You can use WiFi connectivity to back-up images to a nearby computer (within 20m) as you go along, but that isn't going to benefit your average landscape photographer! Hopefully Nikon will revert back to having two slots on future models.
Handling
The Z7 is hard to fault. Any Nikon user will find the camera and menu system reassuringly familiar. The key buttons – like ISO, AF-ON and Exposure Compensation – are placed similarly to my Nikon D850 and the camera has front and rear control dials, and a joystick for adjusting the focus point.. One of the key advantages of a mirrorless design is the ability to downsize cameras. However, Nikon haven't made the Z7 too compact or fiddly to use. While you immediately notice the saving in weight, the camera isn't too light, and it feels robust and solid thanks to its magnesium alloy shell. The camera is very comfortable to use with a decent sized handgrip – ergonomically, it is so much nicer to hold and use compared to the Fuji's or Sony's. The camera is weather resistant to the same standard as the D850.
The screen is stunning and easy to remove and tilt into position. You can adjust settings and scroll through images by touch, and double-tapping the screen in playback mode jumps to 100% magnification to make it quick to scrutinise image sharpness. The tilting screen is very useful for low-level work.
Performance
The Z7 certainly doesn't feel like a first-generation camera – in so many ways, it is a Nikon D850 in a streamlined, mirrorless format. And with a hefty price-tag in the region of £3400.00, you would fully expect an accomplished performer. At 9fps (8fps in 14-bit Raw format) you won't miss any action using the Z7. The EVF is superb – arguably the best on the market. Through the viewfinder, you can display a wealth of useful shooting information, including Picture Style, White Balance, battery life and a Live histogram. The camera's built-in vibration reduction works well, greatly aiding handheld photography.
Image quality is superb, with great colour rendition and beautiful, crisp detail. It is certainly on a par with the D850 and the dynamic range of the camera – particularly at low ISOs – is superb. As a landscape shooter, the camera's impressive dynamic range is a big selling point.
Verdict
This sleek, streamlined camera handles well, is a lovely size and weight – not too small or fiddly to operate – and very comfortable to use. Throw in a superb EVF, good interface and touch controls, in-body stabilisation, excellent image quality, AF speed and accuracy and you have a camera that is hard to ignore. Other than the inclusion of a single card slot, the Z7 appears hard to fault.