Romantic Venice Workshop Review
Posted on 29th January, 2020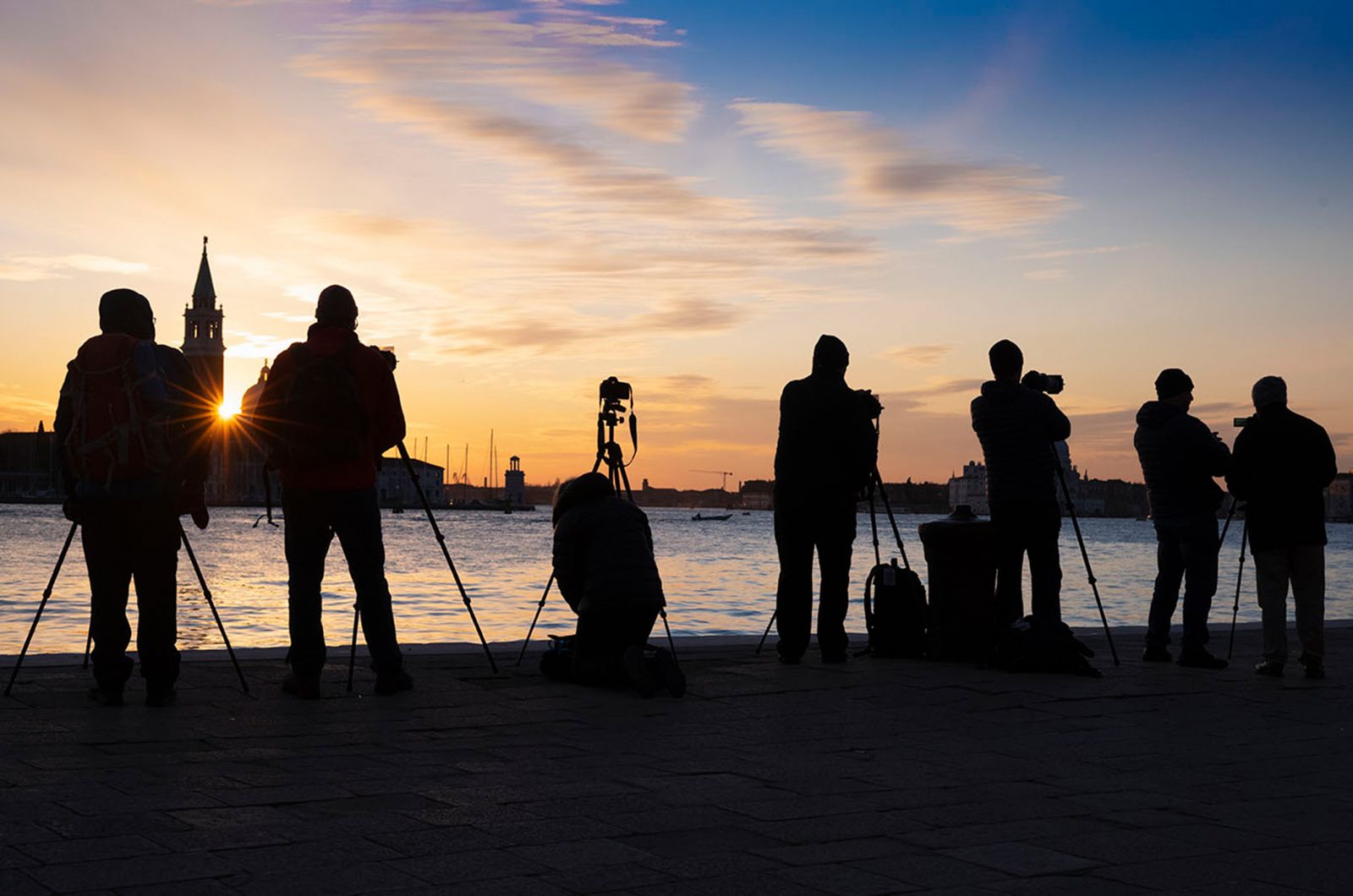 Early last year, we took the decision to expand our range of workshops to include more overseas destinations. We'd previously run trips to Iceland in partnership with another company, but had never done anything on our own. Venice seemed an obvious choice for our first solo venture: Mark was a frequent visitor to the city when he lived in the north of Italy and knows the city well, and co-tutor Jeremy is also familiar with 'La Serenissima' from his days shooting stock for picture libraries. This January saw us run our first two Venice tours.
Arriving in Style
We had possibly the coolest start to the workshops that you could imagine: we travelled by speedboat across the Venice lagoon and then up the Grand Canal before turning into a small side canal to arrive at the hotel's waterside entrance. For those who had not visited Venice before, travelling along the Grand Canal, flanked by historic palazzi with their romantic, weathered facades, was an amazing introduction to this magical city.
Both workshops were based in the Hotel Saturnia & International. Housed in a fourteenth century palace, this four star hotel proved to be an excellent base for the tours: not only was it extremely comfortable, full of character and with friendly, helpful staff but it's just a stone's throw from Piazza San Marco and the Ponte dell'Accademia, two of the key locations for our dawn shoots.
After checking in, we headed out for an afternoon and sunset shoot of one of the classic views of the Grand Canal from the Accademia Bridge, shooting well into the 'blue hour', when the city is at its magnificent best. This was followed by three full days of photography and a dawn shoot on the final day.
A Fairy Tale City
Venice is such a beautiful city that it remains photogenic in almost any weather but we were in fact blessed with excellent conditions on both workshops - clear, still days with plenty of light falling into the narrow streets and canals for the daytime shoots, and a couple of lovely sunsets and sunrises to enhance the big vistas along the Grand Canal. We made sure that we covered all of the classic views - Piazza San Marco, Basilica di Santa Maria della Salute, the Rialto Bridge, San Giorgio Maggiore - as well as getting off the beaten track to explore some of the lesser-known but equally impressive sights in the Dorsoduro, Cannaregio and Castello districts of the city.
On the final day of each workshop we took a vaporetto (water bus) to the island of Burano, famed for its lace-making. Of course, a bunch of photographers really weren't very interested in lace, but instead found themselves drawn to the brightly-coloured houses lining the small network of narrow canals on the island. Burano is a really special place. You can be almost anywhere in Venice and feel as if you're on the set of a Disney movie, but Burano in particular is like a fairy tale.
Evenings were spent in local restaurants, enjoying the excellent food and wine that Venice has to offer and the groups seemed strangely happy to spend their time eating and drinking rather than listening to one of Mark's famous Lightroom tutorials!
Over the course of each workshop, the groups covered a lot of miles, consumed a fair amount of cappuccino (and the occasional glass of something stronger) and shot countless frames. With stunning locations and almost perfect conditions, everyone went home with more 'keepers' than I've seen on any previous workshop.
We're currently making plans to repeat our Venice workshops in January 2021. If you'd like to be added to our advance notification list, and be among the first to know when the tour will go live, please contact us.