The Cairngorms: Winter Wildlife Workshop Review
Posted on 20th January, 2020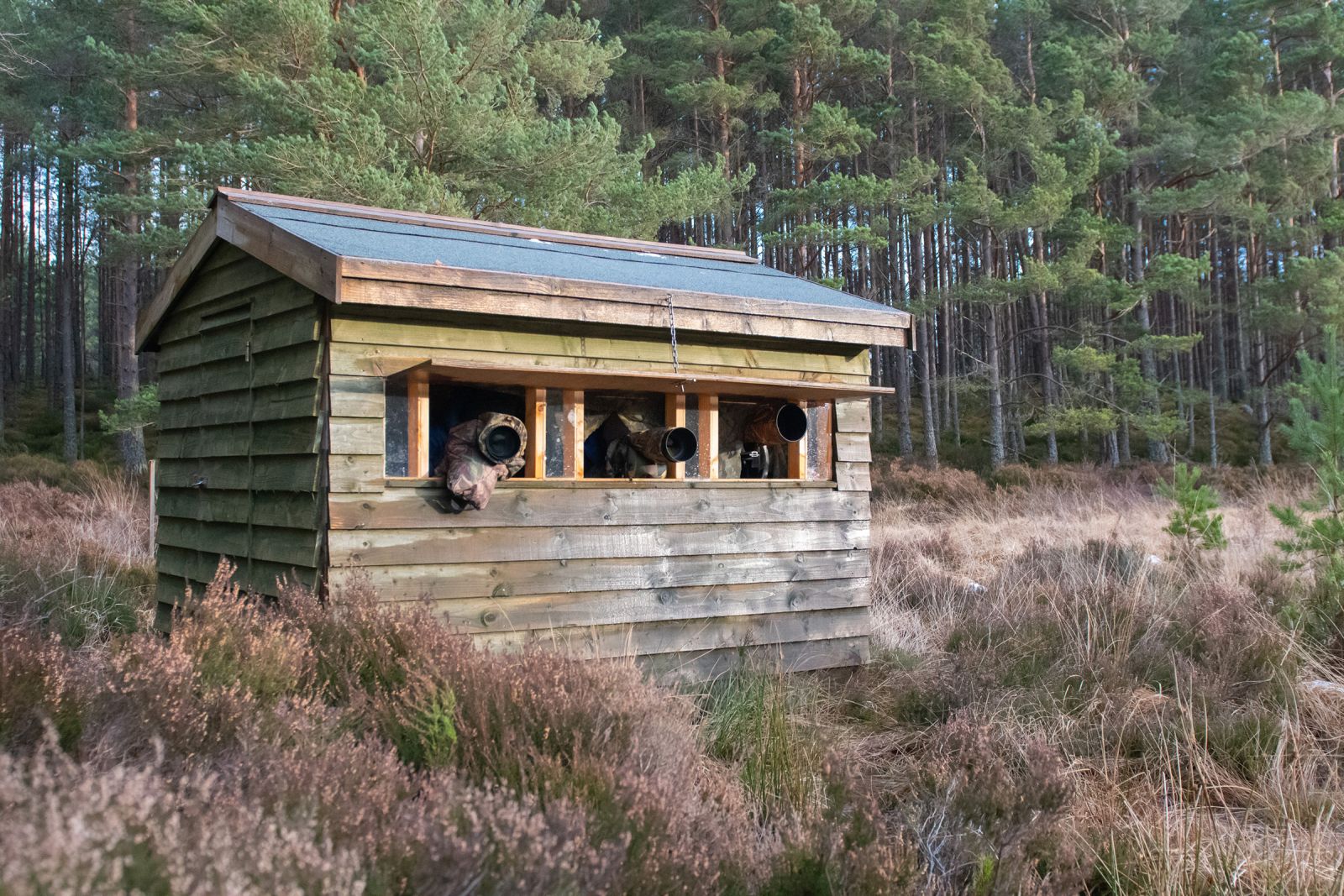 We've just returned from the Cairngorms, in northeast Scotland – the UK's largest National Park. This is an area renowned for its mountainous scenery, rewilding, and nature – the perfect place to base Dawn 2 Dusk Photography's very first dedicated wildlife photography workshop. And it was a week of firsts. Ben Hall, one of the UK's leading bird and mammal photographers, led his first workshop for us - and it was also the first workshop where we have based ourselves in a lodge (dedicated to photography groups) rather than stay in a hotel. Ballintean is owned by renowned conservationist and photographer, Pete Cairns, and his partner Amanda. They've been hosting groups for almost two decades and we were given a very warm welcome. We had a chef on site preparing our meals and the food was fantastic. Each day we were sent off with homemade soup and packed lunch, and when we returned to the lodge there would always be freshly baked cakes or biscuits waiting. The bedrooms were cosy and the large communal lounge proved the perfect place to relax, chat, edit images and enjoy a drink or two each evening. This was a fun, social and relaxed workshop…
Challenging conditions
The weather proved challenging. On the first day, we relied on the hides on site, photographing woodland birds, like woodpeckers, tits, finches and siskin. Doing so allowed everyone to capture some nice bird shots while getting accustomed to using back-button focusing, higher ISOs and adjusting AF settings for fast moving subjects. The conditions were overcast, but everyone exited the hides with some great shots. It snowed overnight and on the Tuesday we headed into the hills to look for mountain hare. The conditions were magical and the landscape resembled Nania. Local pro, James Shooter, was our guide for the day. The conditions were incredibly challenging, with spindrift making it hard to locate subjects – it felt like the proverbial 'looking for a needle in a haystack'. After hours of walking and searching, we finally spotted a couple of hares – the first quickly ran away, but we found a 'sitter' who tolerated the group taking photos from a respectful distance. Walking in the snowy Scottish hills proved to be a magical experience and, while shooting opportunities were few, almost everyone agreed it was a very special and memorable experience. We even saw a golden eagle soaring above us!
Hide and seek
The next few days were dedicated to shooting red squirrels, red deer and crested tit – a bird that, in the UK, is largely confined to the ancient Caledonian pine forests and Scots pine plantations of this area. We had booked specialist hides in order for the group to photograph these species. To get within just a few meters of these stunning creatures proved to be a magical and productive experience. Thousands of frames were taken – with no shortage of 'keepers'. In addition to our 'target species' we also photographed lots of other woodland birds and red grouse. Despite the relatively short hours of daylight, the days were tiring and the week simply whizzed by.
On three of the evenings, we arranged presentations. Ben spoke on his approach to photographing wildlife, Pete Cairns gave a presentation on Scotland: The Big Picture, and Neil McIntyre joined us one evening to talk about his work and obsession with red squirrels and red deer. More than a few wee drams were enjoyed each evening and on the last night the group each selected and shared a handful of their favourite images from the week – an impressive and diverse selection of images. We are looking forward to returning to the Cairngorms again next February (2021) – dates to be announced soon. And, going forward, we are looking forward to hosting more wildlife photography workshop. Watch this space!