The Isle of Skye Workshop Review
Posted on 15th November, 2019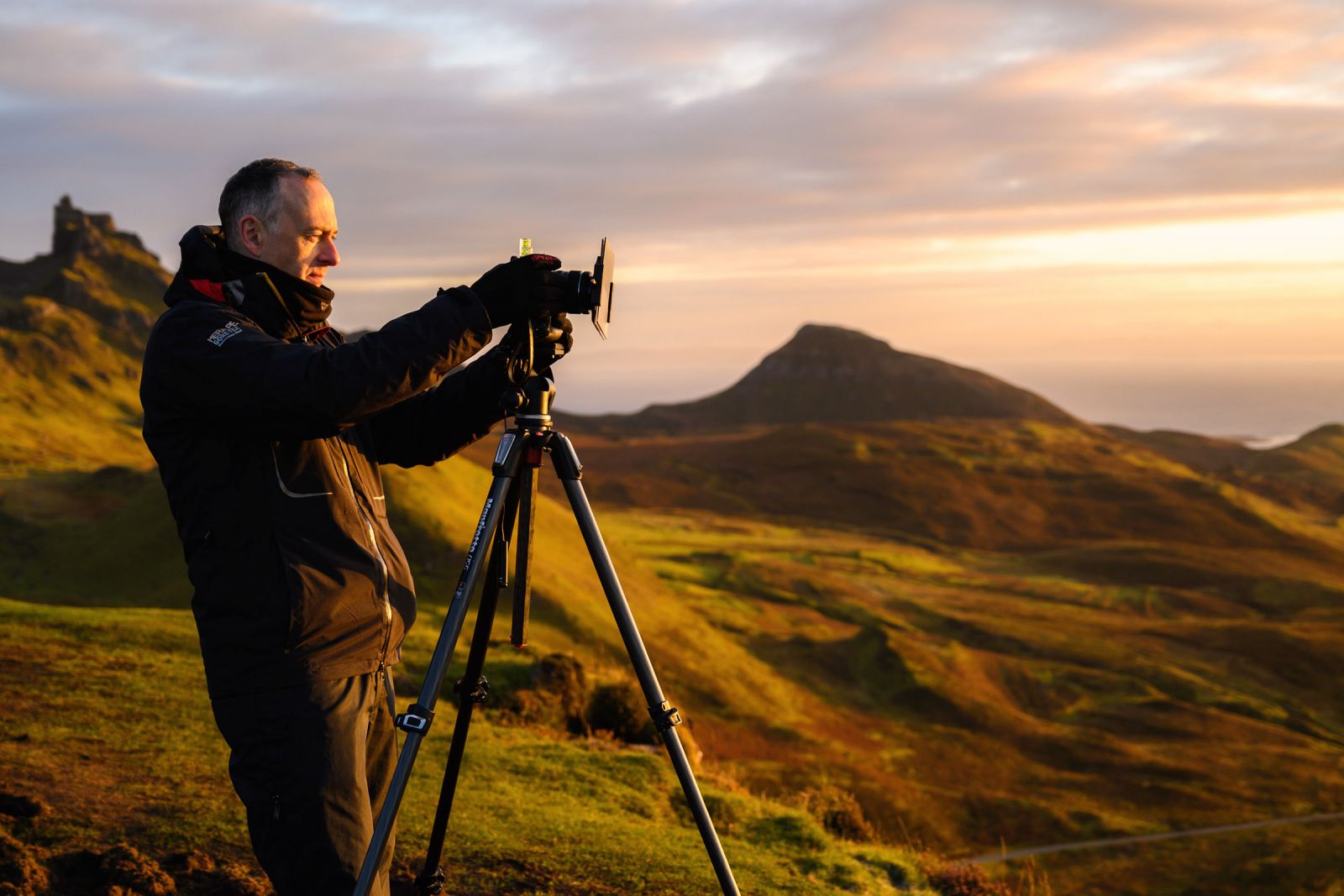 Running a photography workshop is actually quite a nerve-wracking thing. As the organiser, you feel a deep responsibility to create and deliver a good experience for everyone. You want everything to be just right – including the quality of the meals, accommodation and group dynamic. You want to create a good, relaxed atmosphere and visit a nice mix of locations that the group will all enjoy. As a tutor, you always endeavour to split your time as evenly as possible among the group, and throughout each and every day you are trying as hard as possible to create the best possible experience. However, there is one, key thing that is completely out of the organisers control. Regardless of how hard we work here at Dawn 2 Dusk Photography to create a good workshop, the key ingredient – that will either make or break the workshop – is the weather! But thankfully, during our recent visit to the Isle of Skye, the weather Gods were very definitely on our side…
During late October and early November this year we hosted back-to-back 4-day Skye workshops. This is one of our favourite and most popular tours, but also one of our most challenging. Skye is the largest and northernmost major island in the Inner Hebrides. The island's peninsulas radiate from a mountainous centre dominated by the Cuillins, the rocky slopes of which provide some of the most dramatic mountain scenery found anywhere in the UK. This is a truly wild, rugged and remote landscape. The wild weather has helped shape the landscape here, and locals will casually refer to 50mph gusts as 'just a slight breeze'.
One of the best viewpoints in Europe
On all five of our previous 4-day workshops to Skye our groups have had to deal with high winds and shelter from heavy showers. But landscape photographers fully accept that we need weather to create those amazing, transient moments of light or mood. Getting wet and windswept goes with the territory - although it is always more pleasant to achieve great images without getting a soaking! Although both our groups arrived on Skye ably prepared for everything mother nature might throw at them, we were in luck. While most of England remained sodden, the Hebrides stayed dry, cold and crisp. In 10-days, we barely saw a drop of rain. In fact, during the first workshop, the weather was actually a little too good.
Surely only landscape photographers could dare complain that the weather is too nice, but a lack of wind and cloud also resulted in a lack of drama at times. However, the calm conditions certainly made the early, hour long walk up to the Old Man of Storr a far more pleasant experience! This is easily the toughest climb we do on any of our current D2D workshops. The walk is steep and uneven in places and far harder to negotiate in the dark using head torches. Achieving just the right pace to keep everyone comfortable is tricky to judge, but both groups managed the walk up the viewpoint without any issue. And they were greeted with one of the most impressive and photogenic vistas found anywhere in Europe as their reward – as well as the coffee and chocolate we dished out!
During the second workshop, the weather remained dry, but we enjoyed more interesting and dramatic cloud. We visited the Quiraing on two mornings (it is such a big, impressive landscape that it easily justifies two visits!) and on both occasions we were treated to gorgeous light. Talisker Bay also proved popular among both groups – the sand patterns at low tide create wonderful foreground texture and interest. The one disappointment was Sligachan and the Fairy Pools – the lack of rainfall meant the rivers on Skye were exceptionally low and unimpressive. However, we just adapted the itinerary to maximise time elsewhere.
As always, the wonderful Skeabost Hotel hosted our groups and looked after us superbly well. While the day length might be short during autumn, the light's quality and richness is good throughout daytime. And the longer evenings allowed us to relax in front of the hotel's cosy open fires and enjoy a wee dram or two while reviewing the days images. With all the walking, driving, early starts and fresh air, everyone was ready for bed each evening.
We can't wait to return to Skye again in autumn 2021 – we hope to announce dates early next year. As always, there is a lot to organise before announcing a trip – and we just hope we can 'organise' equally good weather yet again! Fingers crossed!