Yorkshire Dales Workshop Review
Posted on 15th October, 2022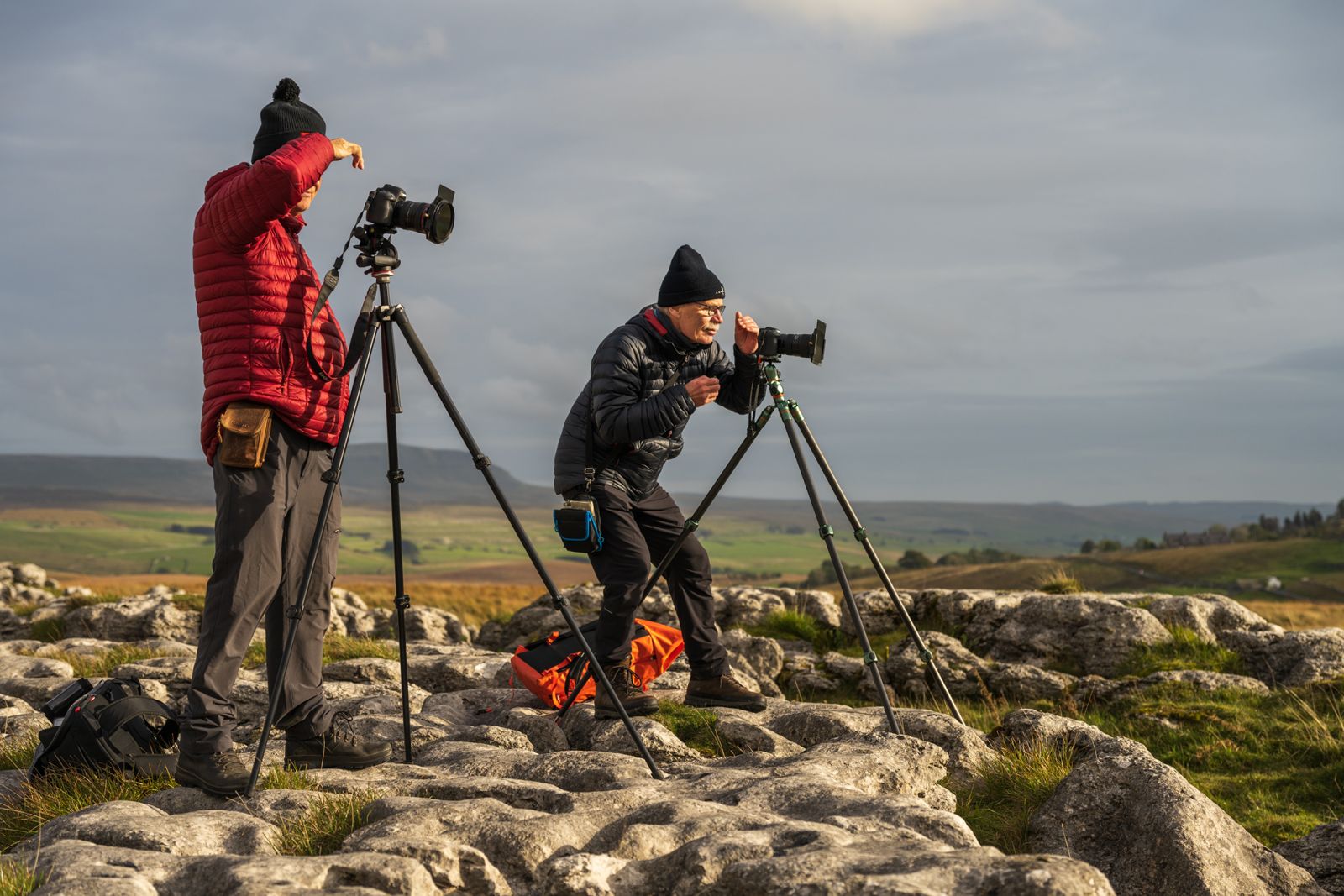 A county we don't know… locations we've never visited… a tutor we've never worked with. This was what was facing Ross and Mark at the start of Dawn 2 Dusk Photography's first Yorkshire Dales workshop. What could possibly go wrong?
Happily, very little did. Which was largely due to the expertise and hard work of new tutor, Mark Banks. Although we'd never met Mark in person, we'd had a number of Zoom conversations with him prior to the workshop and were aware of his excellent reputation in the photographic community. As a native Yorkshireman, he also has an almost unrivalled knowledge of the area, so was the ideal photographer to lead this workshop.
Things got off to a great start when we were given a warm Yorkshire welcome at our accommodation, the Wheatsheaf Inn in Carperby. The Wheatsheaf is a traditional, cosy inn, which serves excellent pub grub and more importantly, a good selection of local ales. Being in the heart of Wensleydale, it proved an excellent base for all our locations.
The workshop started on Sunday morning when we met the group - consisting of 10 seasoned Dawn 2 Duskers - for the briefing, led by Mark, who shared some impressive prints he'd made of the locations he had lined up for us. These provided plenty of inspiration for the group, who were then straining at the leash to get out into the beautiful Yorkshire countryside.
FIRST SHOTS
Our first stop was just up the road at Cauldron Force waterfall, one of the most picturesque spots in the Dales. The soft, diffused light and still conditions were perfectly suited to the location and autumn colours were just starting to show. The group quickly set to work, hunting out interesting angles and experimenting with shutter speeds to find out how best to capture the tumbling water. The more intrepid participants put on their wellies and waded out mid-stream for added drama. Amazingly, everyone got back to the cars with dry feet!
The final shoot of the day was at Ballowfield, overlooking the first of many barns we were to shoot on the workshop, and Lady Hill, a distinctive round hill topped with Scots Pines, which is rather reminiscent of Colmer's Hill in Dorset. There was just enough light for everyone to bag some good shots and then it was back to hotel for dinner and a well-earned drink.
BARNS, BARNS, BARNS
Apart from our dawn shoot in Wensleydale, we spent most of day 2 exploring Swaledale. If we had to summarise the day in a single word, it would be 'barns'. Lots of them. Swaledale has over 1,040 barns and I wouldn't be surprised to learn that we photographed all of them. This certainly isn't a complaint, though, because they are incredibly photogenic subjects, which were brought to life by the dappled light which we had throughout the day. In fact, by the time we got back for dinner, we were all pinching ourselves; we've rarely had such consistently good light and such a good day's photography on a workshop.
MOODY MONO
Things were a little different on the final day, as after a beautiful sunrise - yes there was a hint of pink! - the rest of the day was fairly cloudy. However, this is where Mark's experience really showed itself, as he tweaked the itinerary to suit the conditions and we spent the day in Ribblesdale, photographing the Scar Close Limestone Pavement and then the Ribblehead Viaduct. This all provide interesting contrast with the previous day and gave the group the chance to experiment with moody monochrome images, enhancing textured skies with graduated filters.
By the end of the workshop, it's fair to say that everyone had filled their memory cards with great shots. Thanks to a carefully thought-out itinerary, some stunning locations and a fair helping of good luck with the weather, it was an exceptionally productive 3 days. We're really looking forward to running it again next year.